How many of you have ever heard Paul Harvey's "The Rest of the Story"? I asked Greg – and he had no idea what I was talking about – so I started feeling a little bit old – but I'm glad that some of you know what I'm talking about. But for those of you who don't know Paul Harvey – when I was a kid, every Friday at noon, Paul Harvey would come on the radio and do a 3 minute spiel on the rest of the story. He would take a real life famous story – a person or event that everyone would know about, but then he would tell you the story behind that famous person or event.
On Thursday I listened to one of his clips – a story about a struggling poet and author in New York named Ted who's book had been just been rejected for the 27th time from different publishers. So finally in frustration, Ted decided to go home and burn his manuscript. But just as he considered this, he happened to run across an old school buddy. Well, as they talked, it came out that this old school buddy was starting up his own publishing company – and believe it or not, he wanted to specialize in publishing works that had been rejected by other publishers. Well, you can guess what happened. Ted's book was published. And it was only the first of many. He went on to write and publish many books – you might even recognize some of the titles like – Horton hears a Who, Green Eggs and Ham, or How the Grinch stole Christmas.
Yes, that struggling author that was about to set fire his first manuscript was Theodore Geisel or as you probably know him – Dr. Suess. And as Paul Harvey says, "And now you know the rest of the story."
And I always enjoyed those "the rest of the story" stories. And this morning, I want to share one of those with you. Not about Dr. Suess – but about a famous Christmas carol.
The story begins with a man name Henry Wadsworth Longfellow.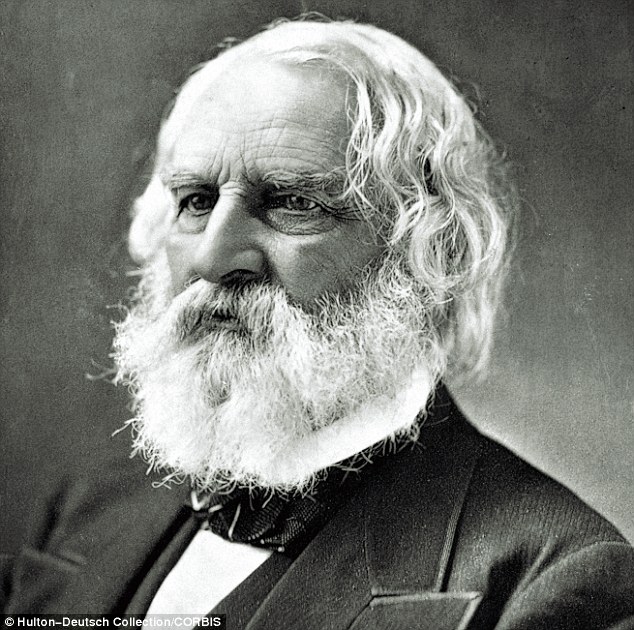 Longfellow was a fairly famous American poet who lived in the mid-1800s and he wrote a poem that formed the basis for the Christmas carol "I Heard the Bells on Christmas Day". You might be familiar with that one – I'm sure you'll hear it at least sometime this Christmas season.
The poem that it was based on was written on Christmas Day of 1863. The American Civil war had been raging for over 2 and a half years by this point. Over a million fathers, sons, and brothers would not be home for that Christmas – and many of those would never return.
But on that Christmas day in 1863, Henry Longfellow pondered the dismal state of the world in which he lived. He was no stranger to tragedy. His first wife, Mary, had died six months into her first pregnancy at the age of 22. His second wife, Frances, had died from severe burns after her dress caught fire. And now, as the Civil War raged around him, Henry would spend this Christmas nursing his oldest son, Charles, back to health after a confederate bullet nearly paralyzed him.
Leave a Comment