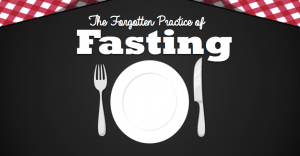 I want to begin today with a clarification:
Christianity is all about our relationship with God. It's not about following the all rules in the Bible or becoming a better person or going through certain rituals or ceremonies. We may do all those things, but don't confuse the cause for the effect. All those things we do (like going to church, obeying the Bible, even taking communion or being baptized – those are all the effect – not the cause.
We do those things in response to God's incredible love for us. We can never cause God to love us. There is nothing we can do to earn his favor or His acceptance. There's nothing we can do to deserve forgiveness or the promise of eternal life. But yet we have all those things because of God's incredible love for us.
So when I read the Bible, it's not because I'm trying to earn God's approval by doing that. It's because I want to know more about this God who created me and who loves me – I want to know who He is and what He's like.

When I take time out of my day to pray, it's not because my prayers somehow give me better standing with God. I pray because God is my heavenly Father who cares about me. I want to tell him about my victories and my failures and my struggles. I want to cry out to him for help. I want to thank Him for his goodness. I pray because I know my heaven Father loves me.

Even in things like communion or baptism. Those things don't change our standing with God. I've been baptized because I want to make a public declaration that Jesus loves me. He died and rose again for me. And because of that, I'm committing to follow Him for the rest of my life. That's why I've been baptized.
In all of the things that we do as Christians, God's love is the cause – all of our actions are the effect.
And that's so important to remember as we talk about these spiritual disciplines.
We've spent the last several weeks talking about the Healthy Habits of Christians. These are the things Christians have done over the centuries – not because they earn us salvation or God's love or God's approval or anything. We do these things in response to God's incredible love for us. This is how we get to know Him and trust Him more.
And so far, we've spent a lot of time talking about just two of most common spiritual disciplines. We started by looking at reading and studying God's Word and then after that, we spent some time talking about prayer. I think almost every Christian today would say that they've practiced those two disciplines at least a little bit. It's probably pretty tough say that you're following Jesus if you've never talked to Him and you've never read His Word.
But today, we're going to talk about a spiritual discipline – or a healthy habit – that probably most Christians have never practiced. Which is a real shame, because this healthy habit is an incredibly effective tool in helping us draw near to God.
Which is, of course, the point of all these spiritual disciplines. They help us draw close to God. That's what the Scriptures do. That's what praying does. That's what all these healthy habits do – they help us draw near to God – to know Him and to grow deeper in our relationship with Him. And that's what our next healthy habit helps us do as well. So hopefully, by the end of the message today, in addition to your Bible and prayer, you'll have another tool at your disposal to help you grow deeper in your relationship with God.
The healthy habit that I want to talk about today is the habit of fasting. And like I said before, probably most Christians today have never practiced this spiritual discipline. Fasting is just not something we North American Christians have had much experience with. But when you look over the scope of history – we are the odd ones out. Fasting has been practiced since the time of Moses.
Leave a Comment